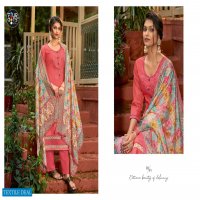 FOURDOTS SIMRAN VOL 3 JAM SILK COTTON CASUAL WEAR INDIAN SALWAR KAMEEZ
---
---
---
Call Now For Order:
+91-84601 92326
---
???? ?????? ???*
? FOURDOTS has launched
Catalog name : * SIMRAN VOL-3 *
? Fabric Details ?
?Top:-Jaam Silk Cotton With Embroidery Work
?Bottom:- Rayon (Cut=2.70)
?Dupatta:- Pure Chinon Digital Print With Heavy Work 2MM Sequence Work

?Total Design:- 4
Rate:- 949 per pcs .
Set to set
FOURDOTS
Fourdots Manufacturing Upada Silk Dress Material, Pure Viscose Dress, Cotton Dress, Cotton Satin Dress, Long Straight Dress, Casual Dress, Jaam Cotton Dress.