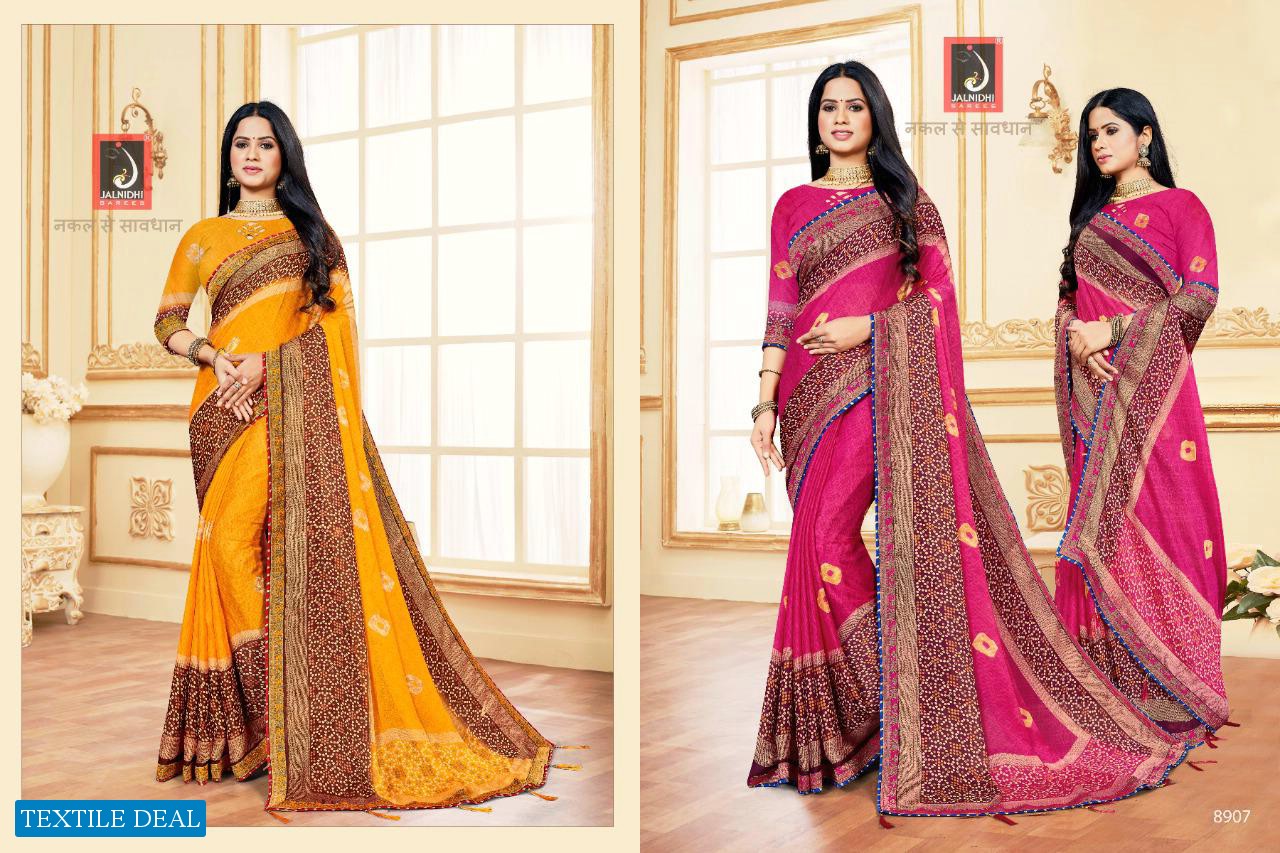 TANVI BY JALNIDHI MOSS CHIFFON BANDHEJ PRINTED SAREES ONLINE SUPPLIER
---
---
---
Call Now For Order:
+91-84601 92326
---
Brand - Jalnidhi.
NEW RATE WISE FANCY PRINT BANDHANI CATALOGUE WITH FANCY BORDER AND PALLU LATKAN
NAME. ~. TANVI
PCS. ~. 8 PCS
FABRIC. ~. MOSS CHIFFON👍🏻👍🏻👌
SPECIALTY~ NEW DESIGN PURE BANDHANI COLOUR CATALOGUE WITH FANCY BORDER
Rate- 499/- per pcs
JALNIDHI SAREES
Jalnidhi sarees - Surat Based Saree Wholesaler, Merchant, Manufacturing Banadhani Sarees, Printed And Work Sarees, Formal Sarees, In Budget Sarees, Sobar Sarees.