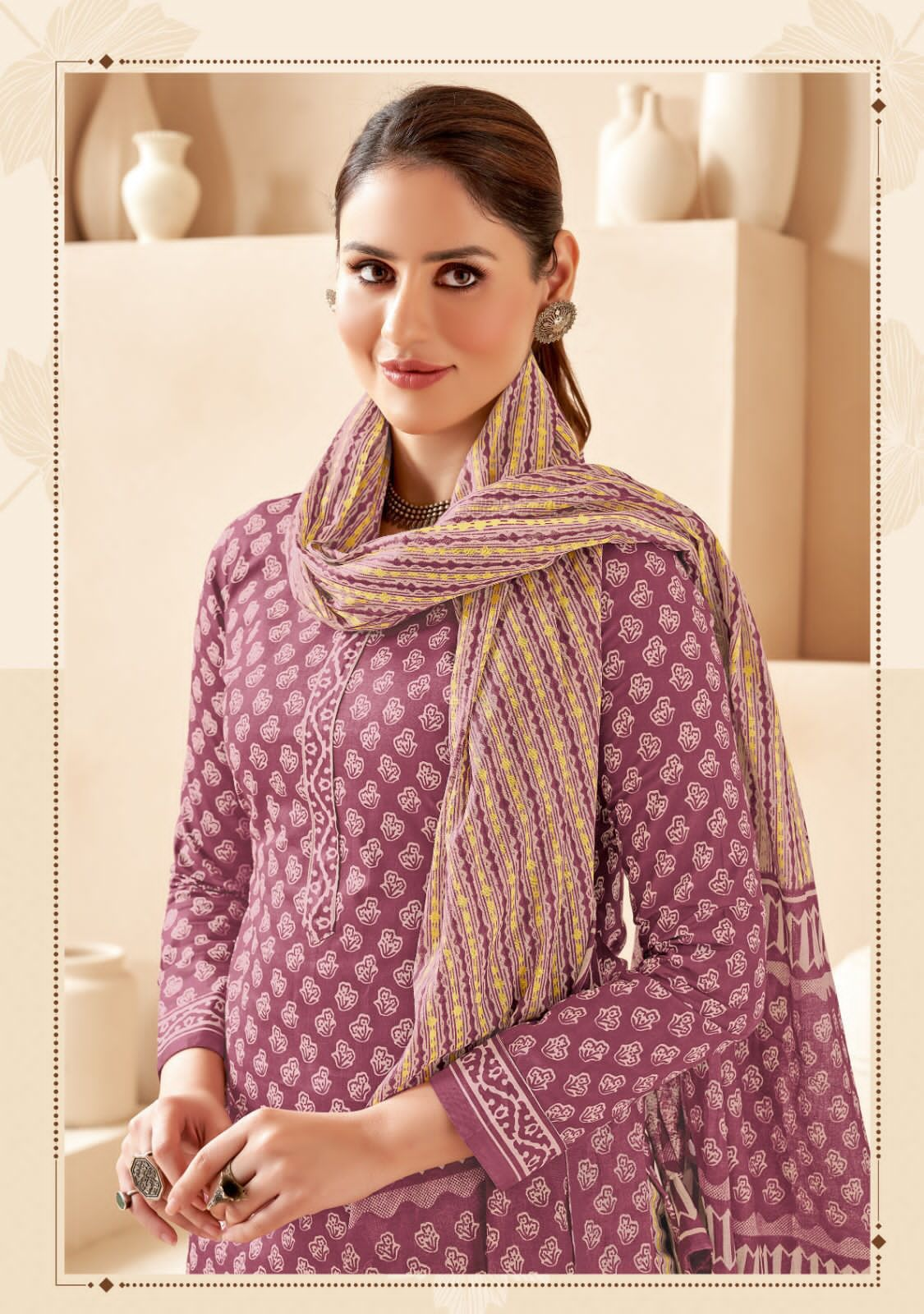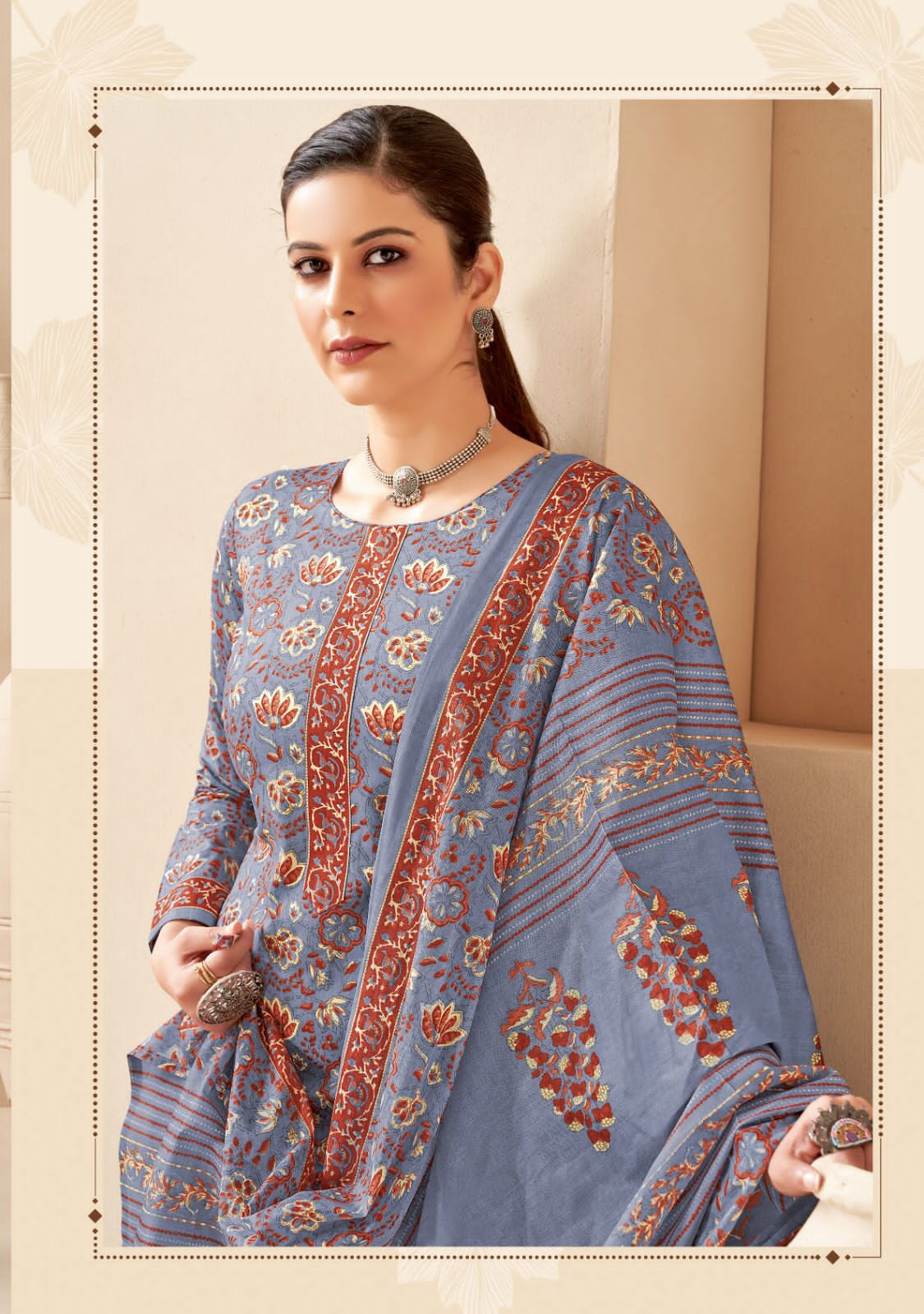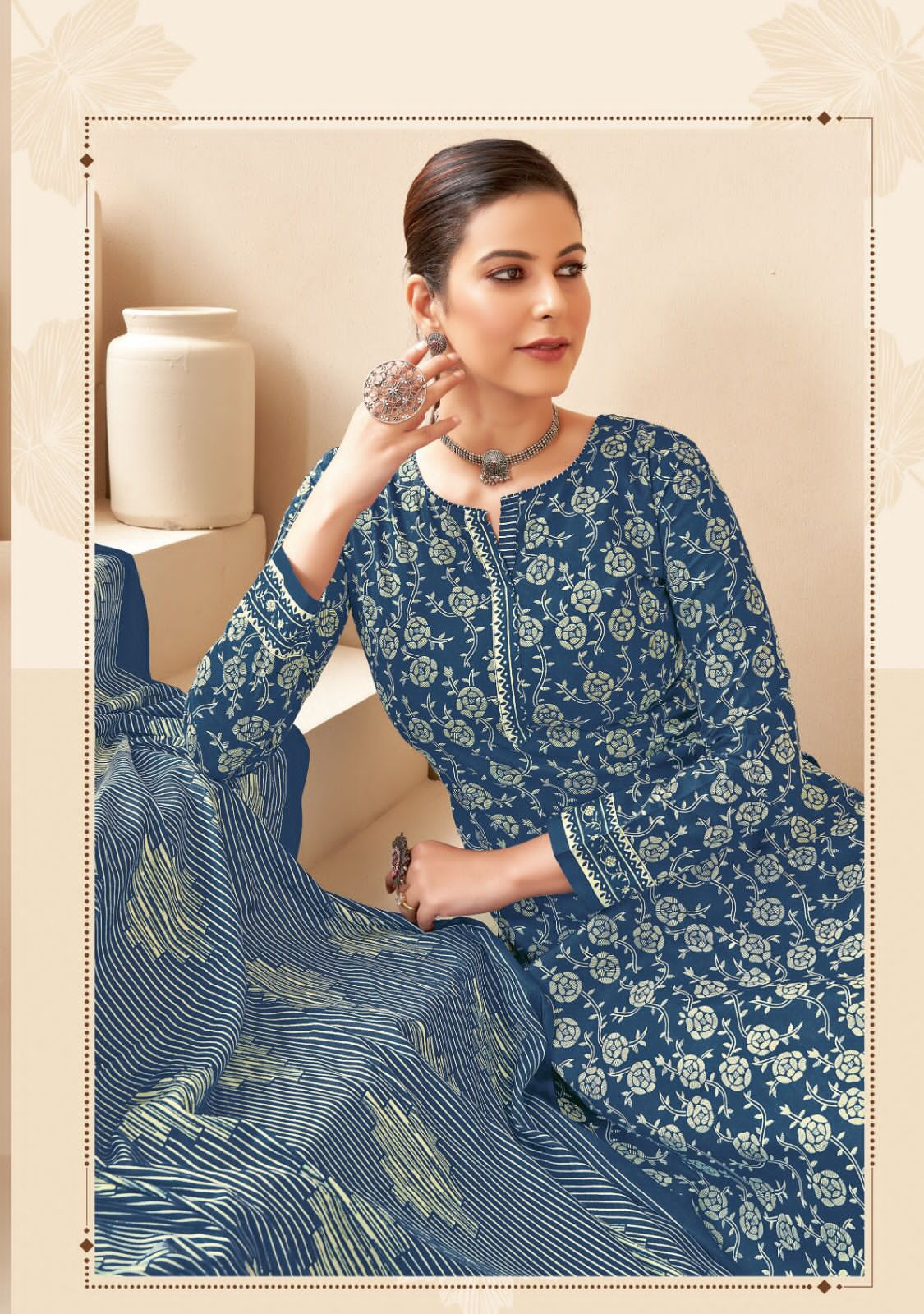 Tarika Kala Jaipuri Vol-3 Wholesale Cotton Dupatta Dress Material
---
---
---
Call Now For Order:
+91-84601 92326
---
*We are glad to announce our new catalogue* ...
EXCLUSIVE JAIPURI COLLECTION
***** COTTON DUPATTA*****
Quality Fabrics.... *No.1*
Best Designs....
Latest Colours....
Rich Combinations....
Top :- *PURE PREMIUM COTTON .* Cut:-2.50 Mts app
Bottom :- *Pure Cotton* Cut:- 2 Mts Bottom
Dupatta : Cotton Dupatta Cut:- 2.25 Mts
12 PCS WITH POUCH PACKING IN DESIGNER BAG
TARIKA CREATION
TARIKA CREATION Manufacturing Cotton Salwar Suits, Cotton Work Salwar Suits, Banadhani Dress.